I went back to the blood clinic today with a co-worker friend (I managed to get one of them!) and donated blood. I was down to four minutes for my pint this time! Oh, if only Gabe was there so I could gloat over my new record time. When I first started donating, it took me about 15 minutes. Since then, I've been perfecting the art of drinking stupid amounts of water and the slow fist clench and release. The blood person gave me a bandage to match my dress today, which I found most amusing.
Matchy-matchy!
Fun times. I then grabbed a cinnamon bun (a *proper* gooey, sticky delight slathered in icing -- so hard to find here!) and hot chocolate and jetted home to where the dogs were only too-happy to receive me.
Prior to donating blood I went rowing this morning for my last class. I am now have Level 01 Rowing and mean to upgrade to Level 02 ASAP if there's a class that works with my schedule. Sadly, this doesn't seem to be happening yet, as I need an early morning hour and level 02 seems to only happen in the evening when I'd be at work.
Okay, let's get the Witch 365 project update under way:
Use a deck of cards.
Witch 365: Day 35
Create a label.
Witch 365: Day 36
Use what you find around the house (we have a bag of eyes thanks to Onii who bought them for Homie).
Witch 365: Day 37
Perform a puppet show (only the dogs caught this one today, but here's photo evidence and creative use of Devil Sock).
Witch 365: Day 38
What else?
Thanks to one of my favourite science fiction/ fantasy sites,
io9
, I have learned of a new movie I will have to see for the reasons given below (
original article
here):

Hansel and Gretl: Witch Hunters
What it's about: Jeremy Renner and Gemma Arterton are the stars of the classic fairy tale, now grown up and killing witches.
Status: Like Jack the Giant Killer, it was delayed until next year, in this case January.
Prognosis: It's Jeremy Renner in black leather. Sorry, were you asking something about the potential quality or lack thereof of this film?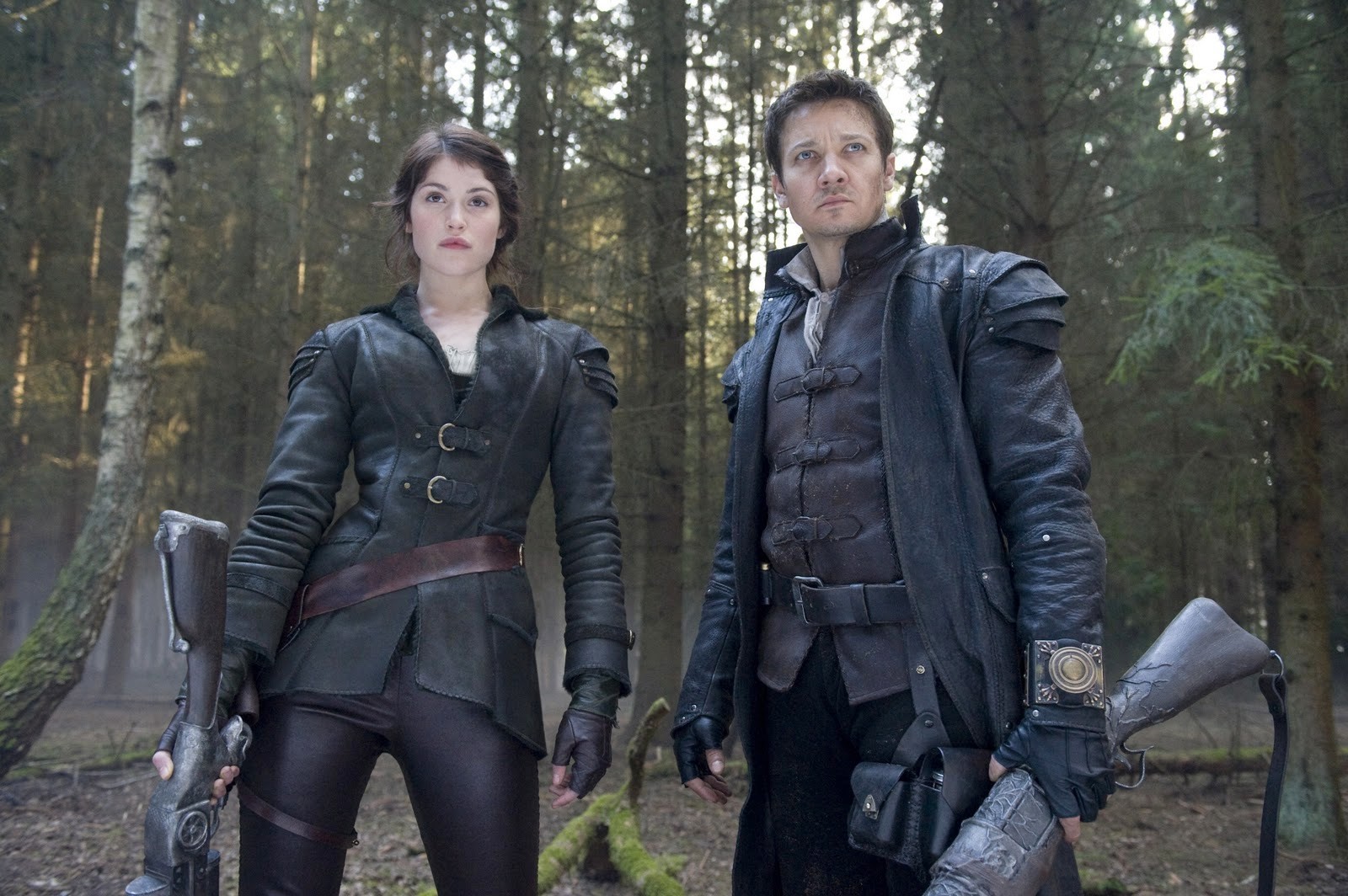 Jeremy Renner? Black leather? Say no more. Just sign me up and give me a ticket, kthx.
Anyway, this evening Gabe and I are off to see the
Queen Extravaganza
at the ShowBox Theatre, which makes me quite excited. We'll get to see
Marc Martel
and other singers perform Queen songs = awesome! I should probably nap before them. I'm starting to feel sleepy!